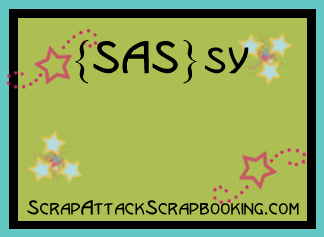 Dang, where did April go? I was swamped with birthdays and ballgames, the month just passed me right by! I managed to reach my scrappy goal for the month (10 layouts), but it wasn't pretty. lol. Meaning -- I was a scrapping fool last night trying to bust out 6 pages before May Day. I did it though! Hoping to bust out even more this weekend. Over at Scrapattack Scrapbooking, they've got NSD crop going on this weekend. I'm hoping to participate and really crank out some more pages. Come join us for the crop!
And here's a few of my faves that I did this month:
I can't get away from pink for some reason. Such a fun, happy color. Gotta love it -- all springy! Happy May Day, everybody!