Amber and I are back home from the cheer competition. Well actually - a week has almost passed by. We had a really good time. It was a 2-day competition and the first day was a little rough for the team. We were dropping stunts and just seemed nervous and out of sync. But Sunday, they came back and nailed it! We parents were so proud! They performed like the team we knew they could be! So when it was all said and done, they came in 8th out of 9 teams. Actually I'm very pleased with that showing. With this being the first year this group of girls have cheered together -- we were up against teams that have been together for years. I think they did very well. Here's a few pictures: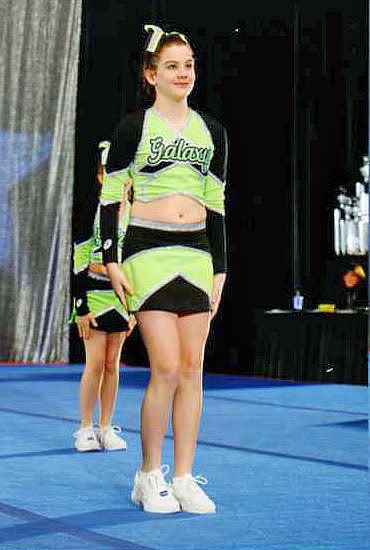 And this one I just love her hair:
We had a good time, but I'm kinda glad we're getting a little bit of a break. Just in time for softball to take it's place! lol! No rest for the weary!